Caring for Fota's historic arboretum and gardens means nurturing their biodiversity, as well as respecting their rich history.
Our dedicated team of gardening staff and volunteers at Fota House, Arboretum & Gardens work tirelessly to protect and enhance the rich variety of flora and fauna that flourish in our formal gardens, pleasure grounds and woodlands.
We are always striving to enrich Fota's beautiful outdoor spaces, for the benefit of our local community and the enjoyment of our visitors. And our passion for sustainability informs everything we do, from improving biodiversity and food production to our educational work and our extensive volunteering programme.
Conserving Habitats for Wildlife
Nurturing the biodiversity of Fota's gardens involves balancing traditional methods and fresh insights. Many garden tools, from shovels to hoes, have changed little over the centuries. And gardening has always involved passing on skills and insights from generation to generation.
We make our decisions about planting and structural changes in ways that carefully balance respect for the past with our future-focused commitment to enhancing the sustainability and biodiversity of the Fota Estate.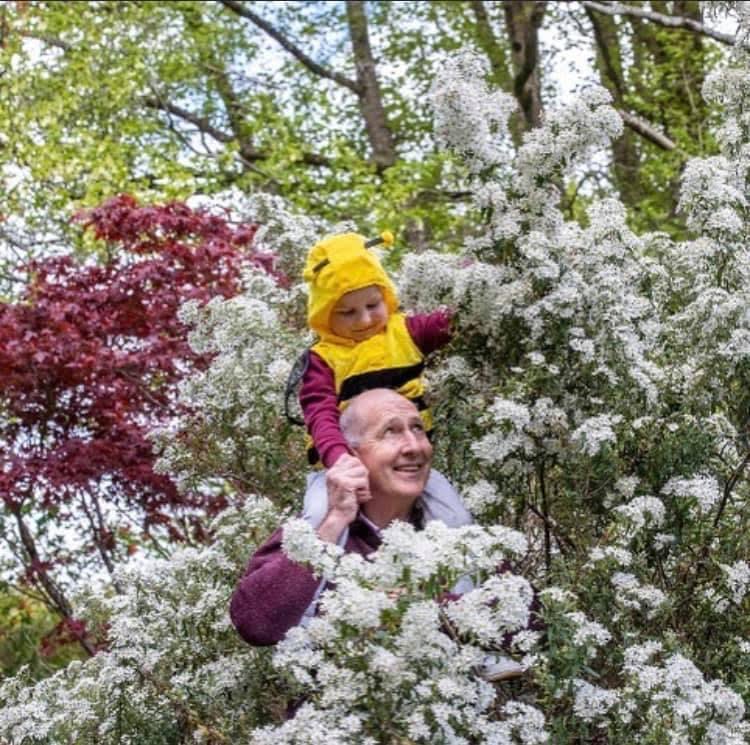 Follow the Fota Bee Trail
Find the 12 stations along Fota's family-friendly bee trail, and you'll gain a better understanding of our pollinating friends and the factors that shape how welcome they feel in an Irish garden.
You'll learn how Fota's diverse trees and flowers support bees and gather some ideas for your own green spaces too!
A Sanctuary for Bees
In partnership with the Irish Bee Conservation Project (IBCP), we have installed an apiary for the Irish Black Bee on the grounds of Fota House that supports almost 70 bee boxes around Fota Island.
Our aim is to create a Bee Sanctuary of national importance along with related educational programmes for school children and research students.
Wilding Our Ornamental Gardens
Our walled gardens have traditionally been planted with formal bedding, but several are now being stocked with wildflowers, which are better for biodiversity, more sustainable, and hugely popular with our visitors.
Our Sustainable Vision
The Irish Heritage Trust cares for and manages Fota House, Arboretum & Gardens on a non-profit basis, and it aims to make it sustainable in financial, environmental and social terms. The Trust strives to:
Achieve financial stability and independence for our properties, so they can remain open and cared for.
Improve the natural resilience and diversity of our gardens, woodlands, and estates.
Contribute to social cohesion and wellbeing through education, our volunteering programme, and community outreach.
Generate economic and cultural benefits at local and national levels.
All of the income Fota House, Arboretum & Gardens generates is ploughed back into caring for Fota and our other Irish Heritage Trust properties and ensuring they remain available for all to enjoy in perpetuity.