Fota House Opening Times
Fota House is open 7 days a week from mid March to the end of September from 10:30am to 5pm, including Bank Holidays. The house is closed in November & January while open in December for our Christmas experience only. In February & October we are delighted to open at the weekends.
House Tours
House tours commence at 12:30 every day. The last tour each day departs at 3.30pm from March to September and at weekends in February &October.
Groups that are pre-booked may avail of weekday tours in February, October, and November.
We kindly ask that visitors arrive at the Welcome Desk at least 10 minutes ahead of the tour time. During peak season, we recommend that visitors make a booking by telephone 021- 481 5543 to ensure they have a place for their tour.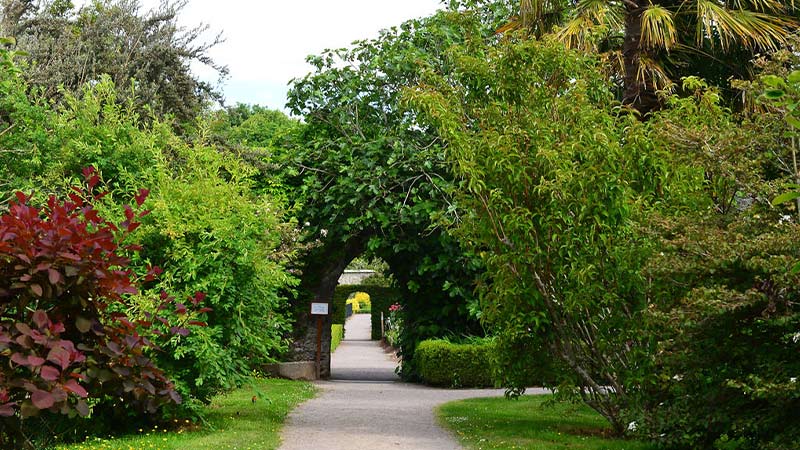 Fota Arboretum & Garden Opening Times
Our restored Victorian Working Garden is open Monday to Friday from 10.30am to 3pm and some Sundays from 1pm to 4pm. It closes from the start of October until the beginning of March.
Bakestone Cafe
Our on-site café is open for delicious meals and snacks from 10am to 5pm between March and September.
It is open from 11am to 4pm in February, October, and November.
Events and Things To Do
Join us for activities, courses, and events in the house and gardens which form part of our packed programme throughout the year.
Fota is also surrounded by great attractions and wonderful towns and villages, so be sure to explore this stretch of Cork's coastline and Ireland's Ancient East when you visit too.
Thank You for Your Support!
Fota House is an Irish Heritage Trust property. The Trust is a non-profit registered charity, and so, when you take a tour, make a purchase or attend an event, here you are supporting our work to conserve and animate this special place for future generations.