Fota House, Arboretum & Gardens is located in Ireland's Ancient East where vibrant history and modern life meet.
There are lots of wonderful attractions on our doorstep here in East Cork and across Ireland's Ancient East. We've brought together some suggestions to help you plan a great itinerary around your visit to Fota House, Gardens & Arboretum!
Vibrant History and Modern Life Meet in Ireland's Ancient East.
Enjoy memorable food experiences, wander down the cobbled streets of medieval towns, and explore the gorgeous gardens of this scenic and fascinating region.
Hear local legends and mythical tales on lively walking tours.
Find adventure on land and sea, and experience the cultural riches of incredible towns and cities.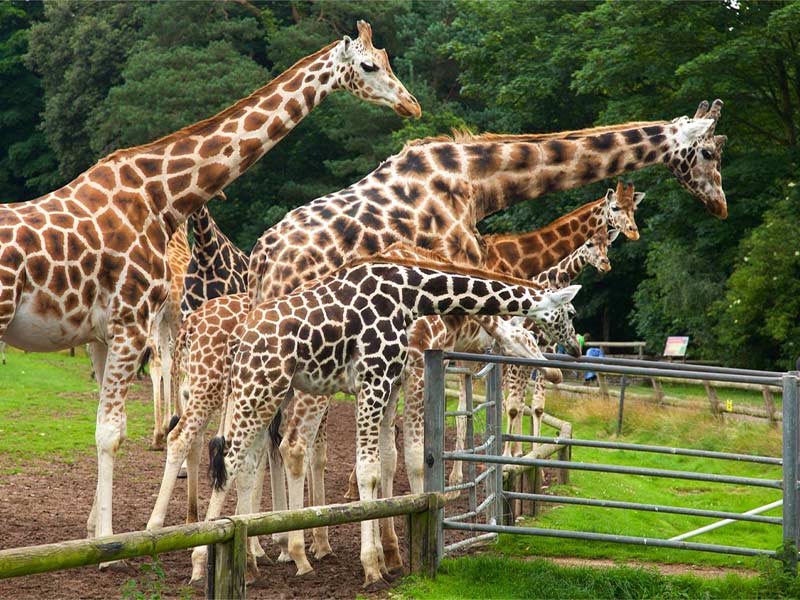 Fota Wildlife Park
Fota Wildlife Park is one of Ireland's top ten visitor attractions for a reason!
It's a wonderful place for people of all ages to encounter animals from across the world. As you explore the park, which is located on the Fota Island Estate, you'll get up close to the giraffes and zebras, as well as learn about wildlife conservation and its importance for the future.
Jameson Distillery
Enjoy a tour and whiskey tasting at the home of Jameson in Midleton, Cork.
Visit the home of Jameson Whiskey in nearby Midleton, where you can encounter the world's largest pot still on the Distillery Experience tour, enjoy a premium whiskey tasting, or draw and taste whiskey straight from a cask in the Maturation Warehouse.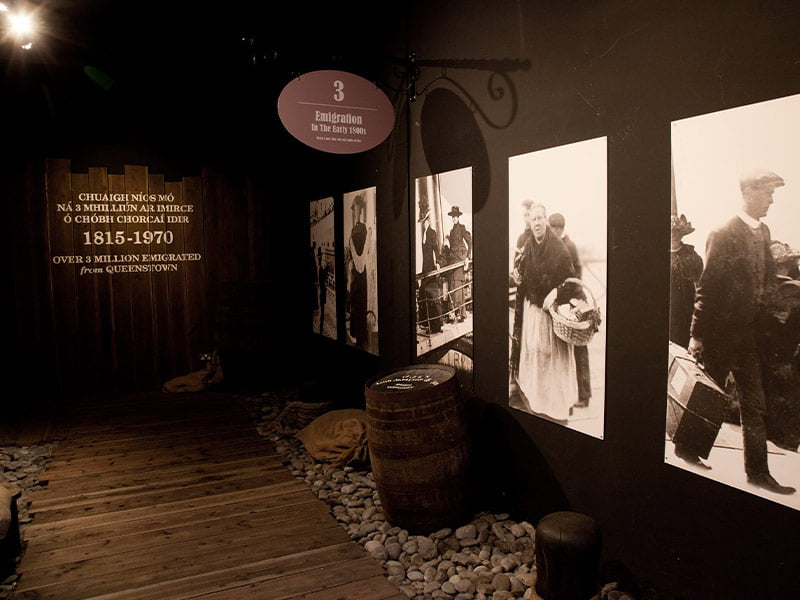 Cobh Heritage Centre
Over 2.5 million adults and children emigrated from Ireland through Cobh.
The story of their experience is told at the Cobh Heritage Centre where you are immersed in their experience and learn about their journeys on coffin ships, early steamers, and great ocean liners, including the ill-fated Titanic and Lusitania.
Titanic Experience Cobh
Discover the story of the final 123 passengers to join Titanic at her last port of call.
The Titanic Experience Cobh is located in the original White Star Line Ticket Office in the heart of Cobh town, from where many thousands of White Star Line passengers left Ireland (Cobh was renamed Queenstown from 1849 – 1921 in honour of Queen Victoria's visit to the town). The Titanic Experience tells the story of those passengers and the ill-fated Titanic's tragic maiden voyage.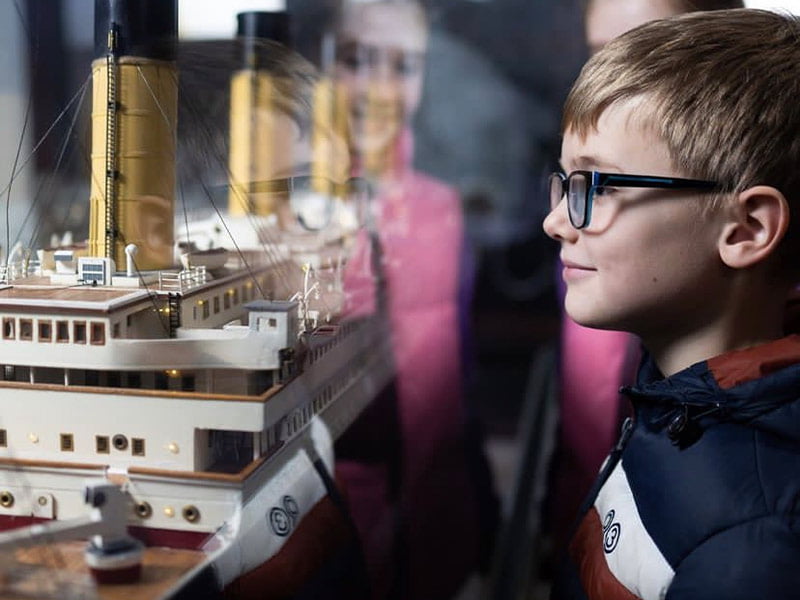 Spike Island
After enjoying the grandeur and elegance of Fota House, get a different perspective at what was once the world's largest prison and a fortress!
Take a short ferry trip across to Spike Island to enjoy visiting its museums and exhibitions and learn the island's stories on excellent guided tours, Spike's scenic island walks give you a real sense of Cork's maritime history and the importance of Cork harbour, before you head back to the mainland again.
Titanic Trail Cobh
The Titanic Trail offers a guided Titanic Tour of Cobh.
Cobh (Queenstown) in Co. Cork was the last port of call of the RMS Titanic before it departed from Ireland bound for the United States. Yet, it never arrived at its destination. Many of Cobh's buildings and piers have not changed since 1912. In addition to this, The Titanic Trail is the longest operating Titanic attraction in Ireland.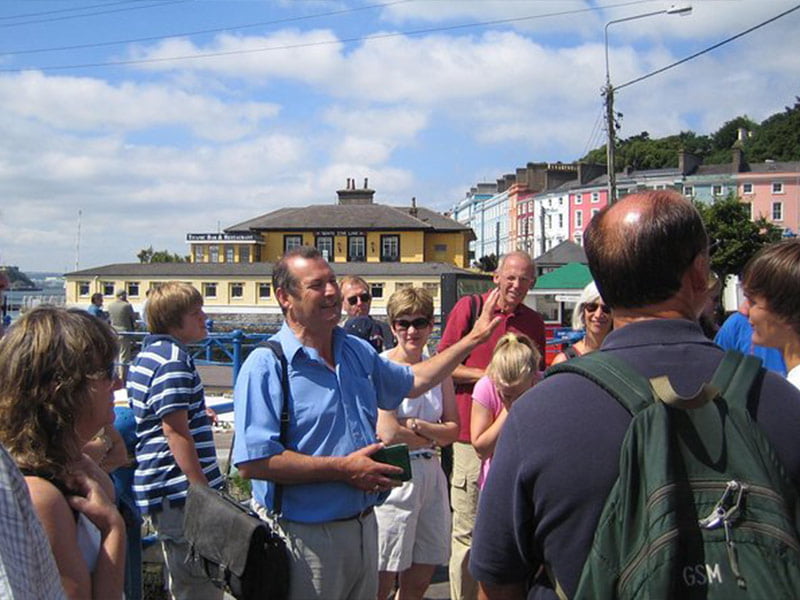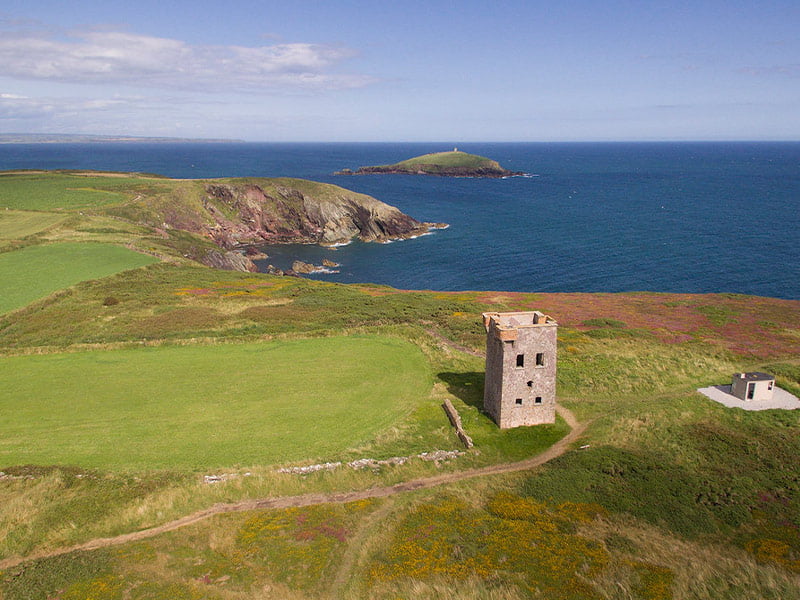 Walk the East Cork Coastline
Take a stroll on the Ballycotton Cliff Walk for breathtaking Atlantic views, then trace the coastline and visit East Cork's picturesque towns and villages, where you'll find heritage and creativity at every turn.
They'll give lots of ideas about where to stay, places to go, and things to do near Fota House, Arboretum & Gardens, so you can look forward to a truly inspiring and fun-filled trip.