Fota House, Arboretum & Gardens is a fabulous setting for indoor and outdoor corporate events large and small.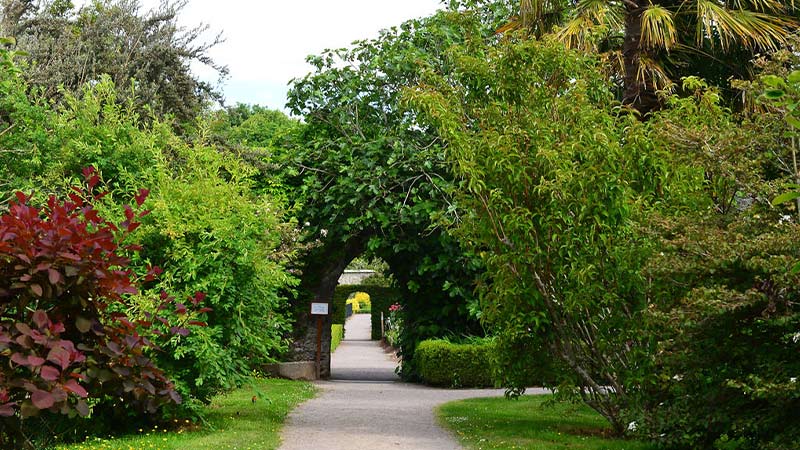 Product Launches
Whether you are arranging a photocall or a full-day product unveiling with influencers, we will be able to tailor an experience that meets your exact needs. We can make a number of elegant indoor and outdoor spaces available to you, and we can also cater to your private dining needs. Guided house and garden tours, as well as woodland walks for your guests, can be included in your Fota event plans too.
Conferences
Fota House, Arboretum & Gardens is the perfect backdrop for conferences. The stunning Grand Hallway is ideal for welcoming delegates and networking, and it also makes an ideal space for exhibitors to showcase their offers. Meanwhile. the spacious Drawing Room is an inspiring setting for conference proceedings. Your delegates will have access to the arboretum and gardens during your time with us, and we will be happy to cater to your exact dining requirements.
Team-Building Events
Set in expansive grounds that feature a host of indoor and outdoor areas suitable for team-building events, Fota House, Arboretum & Gardens gives you a glorious setting in which to bring colleagues together for a day away from the office. And, if you are looking for an engaging conservation activity for team members to take part in, why not talk to our Volunteer Co-Ordinator to discover the options available to you?
AGMs and Board Meetings
Fota House is a distinctive setting for Annual General Meetings and Board Meetings alike. Whether you require a large space for shareholders or members, or a more intimate boardroom-style setting, we have a range of suitable options available. For example, the Grand Hallway makes an impressive space in which to welcome people, offer refreshments, and provide networking opportunities.
Make a Booking Enquiry
To enquire about corporate events or make room hire enquiries, call us on 021 481 5543 or contact us using the form.