Fota House has a range of beautiful indoor and outdoor spaces for your meetings and corporate events to bring real distinction and a sense of history to your gathering.
Fota House, Arboretum & Gardens has an established reputation as a distinguished venue for conferences, meetings, and launches for corporate clients and other groups. Strong transport links by road and rail make this an easy place for your guests and clients to reach – we even have our own rail station on the Cork to Cobh line, close to Cobh's port, so you can get to Fota by train and boat too!
For guests and delegates travelling from overseas, we are a short 30-minute drive from Cork Airport, and five-star luxury accommodation can be found at the neighbouring Fota Island Resort and luxury golf hotel.
Set Your Event Apart
The elegant Regency mansion at Fota was designed to impress its guests and provide a stage for important gatherings. When John Barry-Smith commissioned a revamp of the house in the 1820s, he wanted to establish Fota House as a place where grand occasions could be hosted in style.
Today, we host meetings and seminars in the Library, champagne receptions in the Drawing Room, and hog roasts in our gorgeous Victorian Walled Garden as part of a comprehensive range of corporate event services that make the most of this breathtaking location, just 30 minutes' drive from Cork city.
Plan Corporate Events at Fota House, Arboretum & Gardens
Our experienced Fota House events team is on hand to provide practical support as you plan room hire, catering, and other aspects of your corporate events.
We'll match your numbers and occasion to locations across our impeccably restored heritage rooms and outdoor spaces.
Food options for events at Fota House range from light refreshments to full-scale event catering, lunches, and gala dinners.
We work closely with trusted local suppliers and accommodation providers to ensure that every aspect of your event goes to plan, and our menus feature ingredients grown in our Victorian walled garden.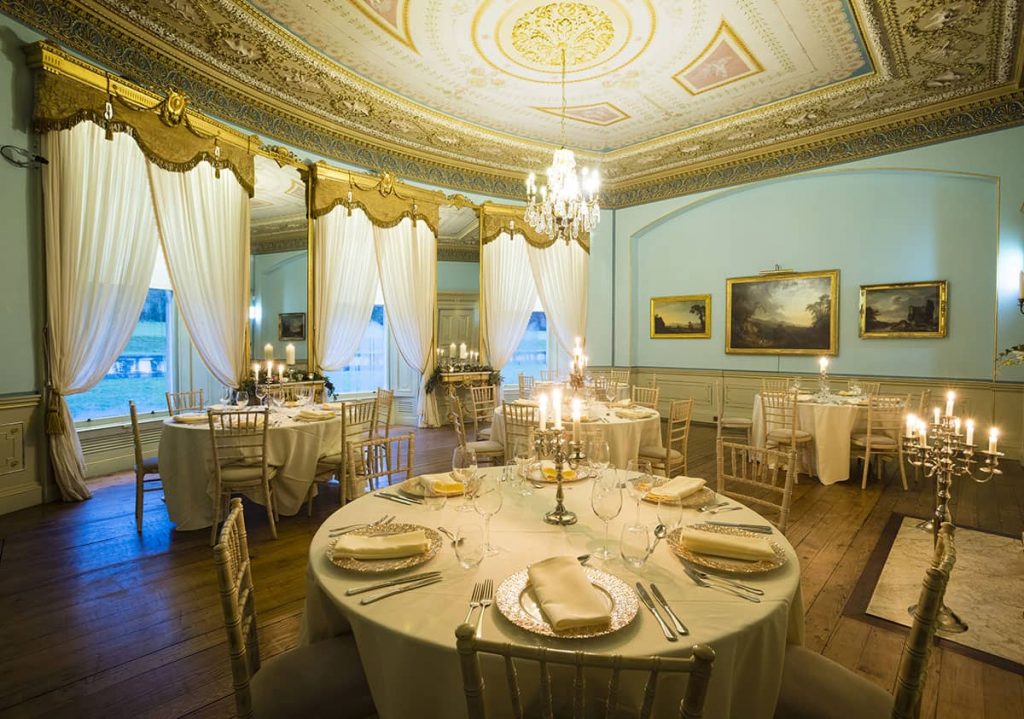 An Inspiring Location
Fota House is an exclusive events venue which gives your guests access to our renowned heritage house and gardens. We're also surrounded by other great places your guests can enjoy around your event.
Aligning With Your Corporate Responsibility Goals
When you choose to hold your event at Fota House, Arboretum & Gardens, you are supporting the conservation of Ireland's heritage and contributing to the valuable community participation initiatives, as well as the education and volunteering programmes, we help to coordinate.
Fota House, Arboretum & Gardens is cared for and managed by the Irish Heritage Trust. The Irish Heritage Trust is a registered charity which works, on a not-for-profit basis, to bring Ireland's great houses and gardens back to life and help them to achieve financial, environmental, and social sustainability.
Make a Booking Enquiry
To enquire about corporate events or make room hire enquiries, call us on 021 481 5543 or contact us using the form.