Christmas
The Magic of Santa at Fota House 2023
This Christmas, Santa & Mrs. Claus have returned to Fota House again this year as they make their final preparations for Christmas Eve. They will be joined by the Elves, who as always are behind with their jobs and might need your help, festive cheer and a little bit of magic to help them finish everything on time and impress Santa in their quest to become the elf that will accompany him on his journey around the world on Christmas Eve.
This is a fully interactive traditional Christmas experience for families which brings you through seasonally decorated rooms inside the beautiful historic Fota House. Each room will have characters and storylines and the experience ends with an individual family visit to Santa after which he will invite children to visit his North Pole library where each child will receive a gift of two age appropriate books.
There's lots to see and do for visitors of all ages at Fota House, Arboretum & Gardens. So, step onto Fota Island – the only island in Ireland with its own railway station – and immerse yourself in living history!
Unlock the island's story at Fota House, an impressive mansion that represents the finest example of Regency architecture in Ireland. On a guided tour of the house, you'll hear fascinating stories about Fota's vibrant past, above and below stairs.
Explore Fota's lush grounds and encounter the great diversity of exotic plants and towering trees that thrive here. Experience for yourself the unique microclimate that has helped grow the important horticultural collection developed at Fota over 200 years.
You'll quickly sense the energy, enthusiasm and vision that shaped the estate and continues to fuel our packed programme of events and activities here at Fota throughout the year!
Tour
Fota House
Learn about the ancestoral home of the Smith Barry family who lived in Fota House one of Ireland's finest examples of Regency architecture for over 200 years.
Marvel at the superb neo classical interiors, the grand decor of the formal rooms, the guest suite and nursery. Then contrast with the servants wing where you can see the working areas of the maids, cooks, butlers and other staff many of them local who worked with the family over the years.
Visit
Fota's Arboretum & Gardens
Explore varied garden spaces, from the elegant orangery to the tranquil walled gardens.
Enjoy the richness and variety of the world-renowned collection of rare tender and exotic trees in Fota's arboretum.
Burn off energy, find adventure. and learn about nature on our family-friendly trails through the changing seasons.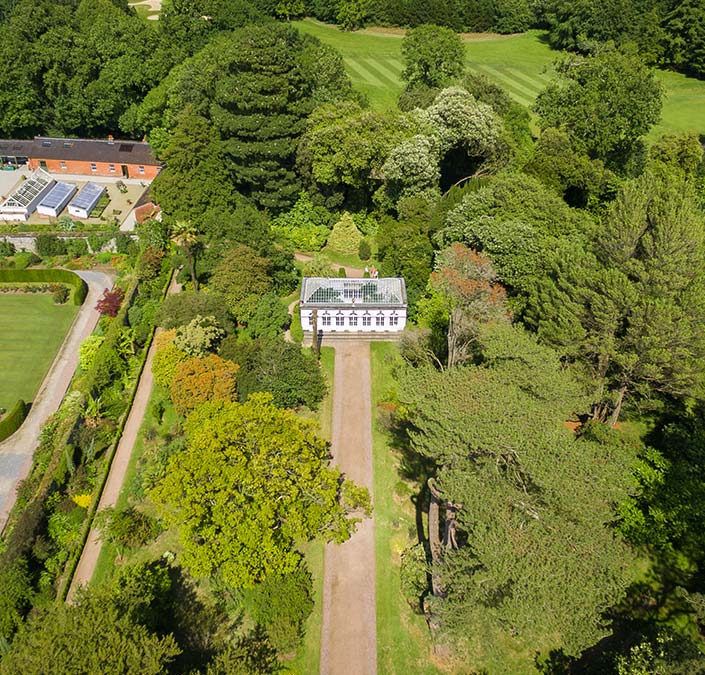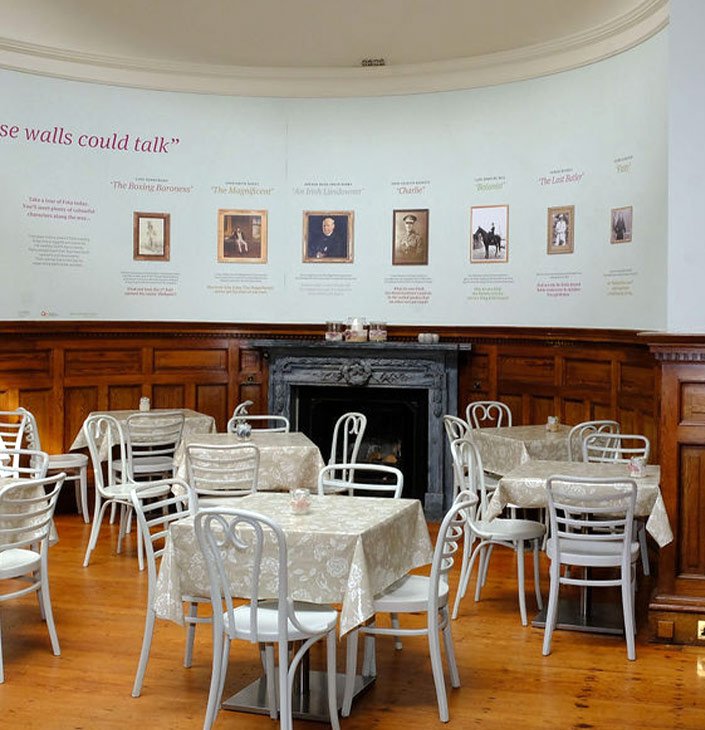 Relax at
Bakestone Café, Fota House
Enjoy great coffee and delicious treats. –
Call into Bakestone Café before you explore the Arboretum & Gardens for a takeaway coffee or sit and enjoy a coffee, selection of sandwiches and cakes. The cafe is located in the beautiful surroundings of the old Billiard Room of Fota House and also has an outdoor covered seating area.
Don't forget to stock up on Fota's seasonal preserves and lovely gifts in Fota's Gift Shop in the Long Gallery while you are there.
Explore the
Victorian Working Garden
Explore Fota's impressive restored glasshouses and pit houses and discover how they've found fresh purpose through innovative collaborations with our local community.
Chat with our busy volunteers in this bustling garden, where you can buy plants grown in our glasshouses and pick up tips for your own outdoor space!
Take in the atmosphere and admire the blooms from a well-positioned garden bench.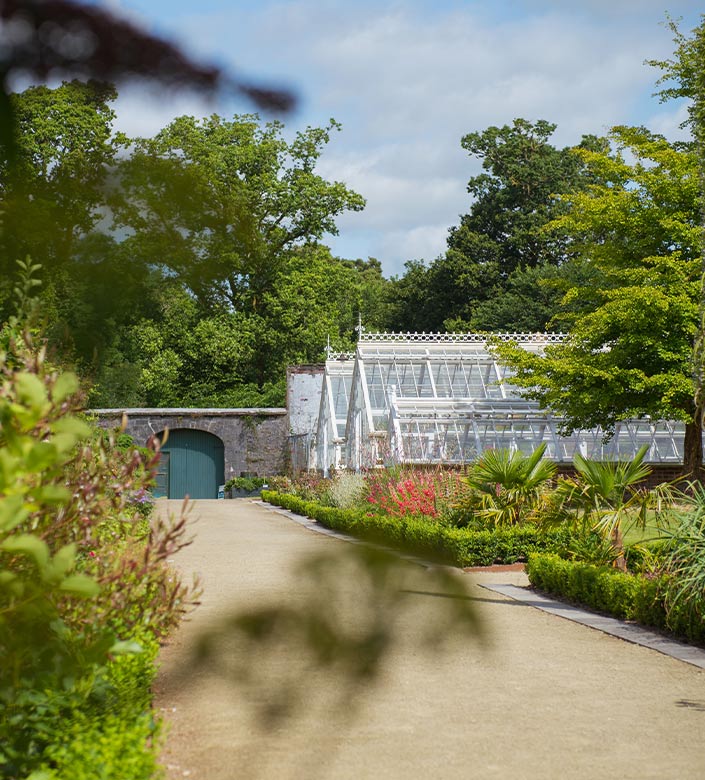 Meet at
Fota House
Host meetings and corporate events
Host meetings and corporate events that make the most of the estate's natural beauty and elegant heritage interiors, as well as our excellent air, rail, and sea connections.
Start planning a visit to Fota House, Arboretum & Gardens with your group. We regularly welcome cruise tour groups from nearby Cobh, school tours, special interest clubs, and other groups.
We host a range of special indoor and outdoor events throughout the year. Whether it is a concert, recital, exhibition or family fun day, there is something for everyone.
Weddings
Say 'I Do' at Fota House, Arboretum & Gardens
Fota House and its spectacular gardens provide the perfect backdrop for weddings and vow renewal ceremonies. Our dedicated wedding planner is on hand to help you create the day of your dreams.
Support
Fota House, Arboretum & Gardens and the Irish Heritage Trust
Fota House, Arboretum & Gardens is managed and cared for by the Irish Heritage Trust
Irish Heritage Trust – a non-profit organisation dedicated to conserving and preserving Fota House, Arboretum & Gardens and the stories of the people who lived and worked on its estate over the generations for the enjoyment for all.
Burn off energy, find adventure and learn about nature on our family-friendly trails through the changing seasons.